Ask us for local references__________
Background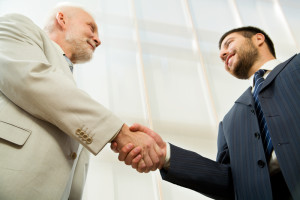 In 1947 we formed an answering service dedicated to "treat every client as our only client." Back then a lot of our clients were Hollywood agents, producers and actors, and some were quite famous (Frank Sinatra, a client for over 20 years). Since that time technologies and needs have changed, and we find our clients range all the way from local doctors, contractors, hospitals & order entry clients to national pharmacy chains, water districts & municipalities. However, while some things have changed, what has not changed is our commitment to treat every client as our only client. But don't take our word for it, ask us for a local reference so you can ask a client about our level of service.
We welcome your interest and would welcome the opportunity to treat you as our only client as well.
Answering Services
Answer 24 Live's services include:
24/7 Live Bilingual Answered by a Fully Staffed Answering Service.
All Pager Service to deliver messages or call back numbers to pick up messages by voice or recording.
Dispatch Services executed by a fully trained staff to handle any and all emergencies whether they are medical, property management or a municipality.
Email and Fax Messages are routinely sent quickly and efficiently by our staff.
Conversations and Recorded Messages are Archived for the length of time you determine applicable to your industry.